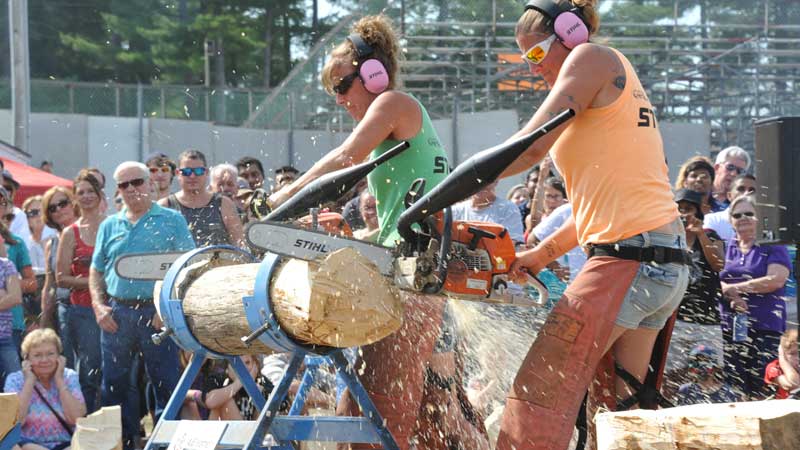 Axe Women Loggers of Maine
Daily – 12pm, 3pm & 5pm
When you want great old-fashioned family fun, the Axe Women Loggers of Maine show is where it's at! The all-female timber sports athletes are world champion choppers, sawyers, logrollers and axe throwers! Individuals in the group hold several world records and titles!
Website: Axe Women
Horses Horses Horses!
Friday, Saturday & Sunday 12pm, 4pm & 6:30pm
Monday 12pm, 2pm & 4pm
Lisa's horses have waltzed their way into Japan and danced in the Main Ballroom of the Waldorf Astoria in New York City.
They have appeared on stage at Lincoln Center during the Lincoln Center Theatre Festival, and circled the United States for various circuses, stage shows, fairs and horse theatres, including a number of years performing with Ringling Bros. Barnum & Bailey.
Website: Horses Horses Horses!
High Flying Pages Thrill Show
Friday 2pm & 7pm
Saturday & Sunday 10am, 2pm & 7pm
Monday 10am, 2pm & 4pm
The show includes a high-packed power Flying Trapeze! For children, along with a toy wind up dog production, presented by Tobi the clown and his best friend Tommy! A Russian Swing, catapulting humans 30 feet off a giant swing, twisting and twirling through the air. The Globe of Death! Motorcycles full throttle in a round sphere, configuring a choreographed routine, and flying by each other, just inches apart!
The High Flying Pages has entertained the world for over 25 years, breaking world records!
Facebook Page: High Flying Pages
New Hampshire Cowboy Mounted Shooting
Sunday, 1pm – 5pm
Location: Nelson Horse Complex
The fastest, family horse sport around!
Riders shoot balloons from horseback, testing their speed, accuracy & control. Real .45 caliber single-action revolvers use blanks to pop balloons.
Overall winners take home bragging rights (until next time!)
Website: Mounted Shooters
DockDogs
Daily
High Flying dogs aquatic event – What an exciting event!! Trained and untrained local dogs that love the water compete in Waves leaping out over a pool chasing after their favorite toy.  The winner of the Wave is the one that jumped the furthest distance into the pool.
Website: DockDogs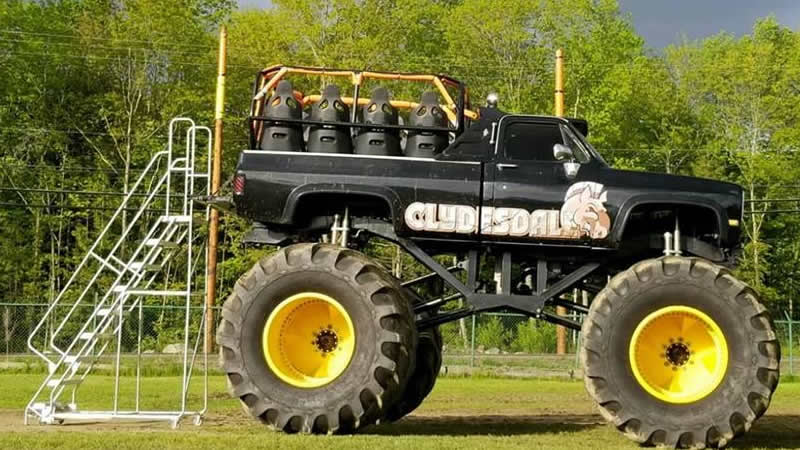 Clydesdale Monster Ride Truck
Daily
Clydesdale is a 1982 Chevy. Full 4link suspension, 5ton axles, 4 wheel steering and 73″ tall tires makes Clydesdale one of the largest monster trucks in the world. Can seat up to 8 passengers. Come a take a ride*!
*There a fee to take a ride
Facebook Page: Clydesdale Monster Ride Truck
Ben Risney – Wood Sculpture
Daily – 10:00am, 1:00pm & 4:00pm
Watch in amazement as a tree log turns into a life-size horse with a flying mane, an angry bear, a reflective Native American chief, a rustic old boot, or a soaring eagle before your very eyes. Ben Risney is a Master Carver you will not want to miss.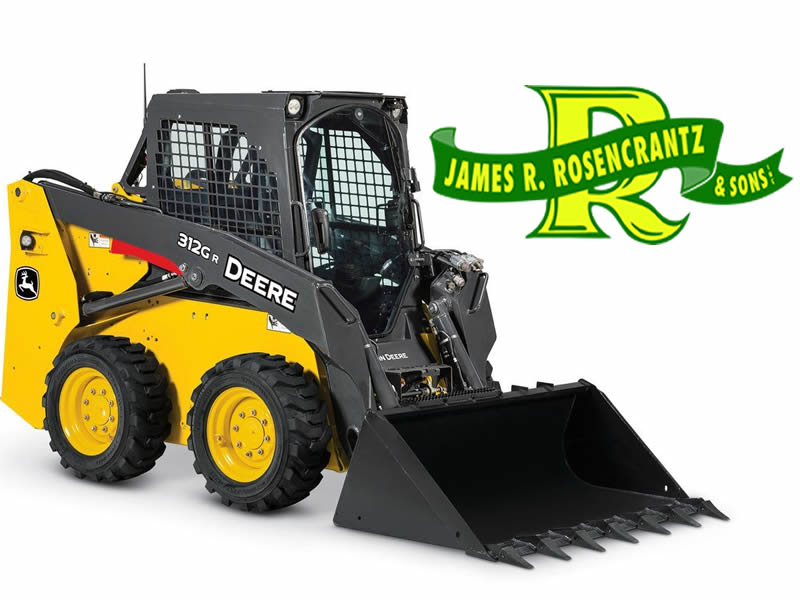 John Deere Skid Steer Rodeo
Monday, 11am – 3pm
Location: Nelson Horse Complex
James R Rosencrantz & Sons of Kensington and Derry New Hampshire will be putting on a skid-steer rodeo with various challenges in a closed timed course. Contestants will challenge their operating skills and speed in a race against both the clock and other contestants skill.
The folks at James R Rosencrantz & Sons  will also provide an excavator skills challenge using a small John Deere excavator. This is not a timed event it is a challenge of finesse.
Open for general public to participate
10:30am is registration. No Fee
Must be 18 years of age
Website: James R Rosencrantz & Sons