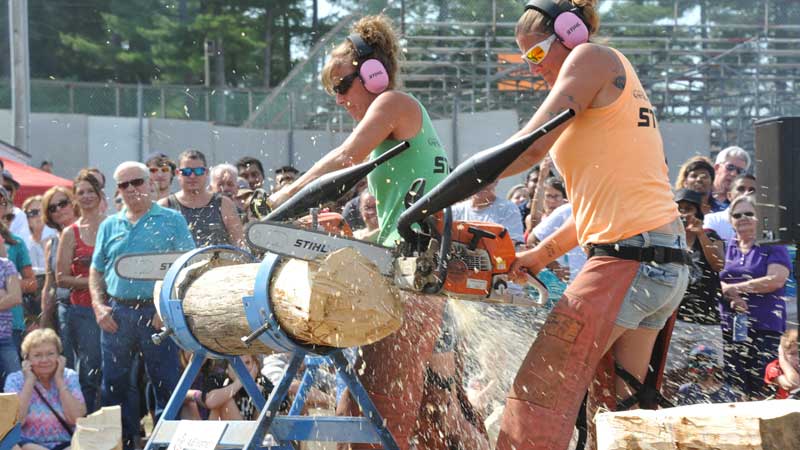 Axe Women Loggers of Maine
Daily – 12pm, 3pm & 5pm
When you want great old-fashioned family fun, the Axe Women Loggers of Maine show is where it's at! The all-female timber sports athletes are world champion choppers, sawyers, logrollers and axe throwers! Individuals in the group hold several world records and titles!
Website: Axe Women
New Hampshire Cowboy Mounted Shooting
Fri 6pm – Nelson Horse Complex
The fastest, family horse sport around!
Riders shoot balloons from horseback, testing their speed, accuracy & control. Real .45 caliber single-action revolvers use blanks to pop balloons.
Overall winners take home bragging rights (until next time!)
Website: Mounted Shooters
DockDogs
Daily
High Flying dogs aquatic event – What an exciting event!! Trained and untrained local dogs that love the water compete in Waves leaping out over a pool chasing after their favorite toy.  The winner of the Wave is the one that jumped the furthest distance into the pool.
Website: DockDogs
Ben Risney – Wood Sculpture
Daily – 10:00am, 1:00pm & 4:00pm
Watch in amazement as a tree log turns into a life-size horse with a flying mane, an angry bear, a reflective Native American chief, a rustic old boot, or a soaring eagle before your very eyes. Ben Risney is a Master Carver you will not want to miss.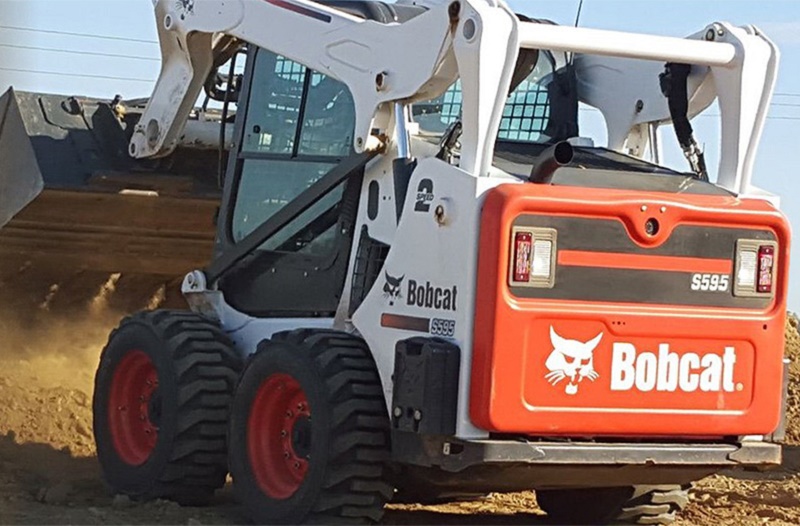 Bobcat Skid Steer Rodeo
Monday, Sept 4 11:00am – 3:00pm
Location: Nelson Horse Complex
Bobcat of NH will be putting on a skid-steer rodeo with various challenges in a closed timed course. Contestants will challenge their operating skills and speed in a race against both the clock and other contestants skill.
Bobcat of NH will also provide an excavator skills challenge using a bobcat E45 Excavator. This is not a timed event it is a challenge of finesse.
Open for general public to participate
10:30am is registration. No Fee
Must be 18 years of age
Website: Bobcat of New Hampshire