The Impossible Hypnotist Show
Daily – 3pm & 5pm
Buckle up and get ready to be profoundly fascinated, mesmerized and empowered! Scott's massively entertaining hypnosis show fuses the incredible power of your mind with his extraordinary stage presence, comedy and showmanship. You will see your friends and family transform into the stars of today's Hypnotist show in just moments. As the possible becomes impossible and the impossible becomes instantly possible with the change of belief.
Website: Scott Christie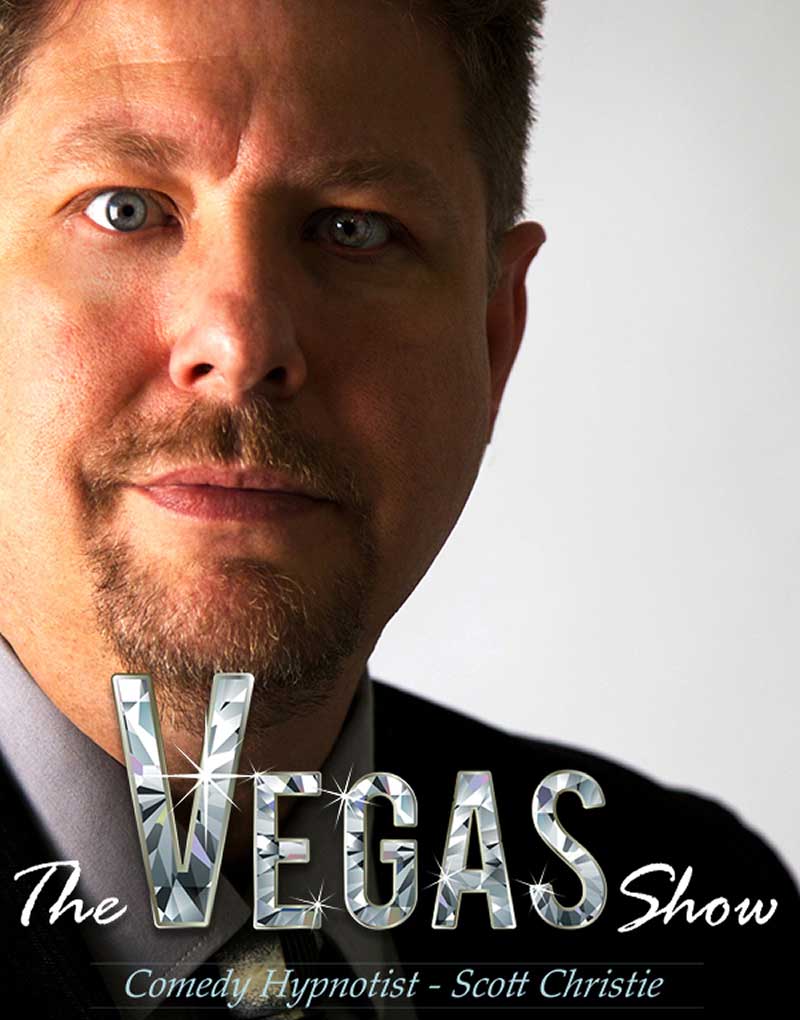 The VEGAS Show
Fri-Sun (3 evenings) – 8pm
This Hypnotic journey takes our volunteers on a wild and wacky trip to the entertainment capital of the World – Las Vegas! Experience the sights, sounds and excitement of your imagination as you feel and even smell all the adventures that the Vegas nightlife has to offer.
Hypnotist Scott Christie's The VEGAS Show brings to life the timeless glitz and glamour that embodies a Las Vegas show with a wacky twist of fun. Audiences can expect to see iconic Las Vegas showgirls appear right before your very eyes on stage with the biggest stars in the world of entertainment. Be prepared to win a fortune, fall in love of even get arrested! – Remember anything can, and will happen at The VEGAS Show.
Your subconscious mind will want to come out and see why The VEGAS! SHOW is the show that everyone is staying late to catch… you will be amazed!
Website: Scott Christie
Audiobody
Fri-Sun (3 evenings) – 7pm
The synthesis of music, comedy and technology – AudioBody's performance is an electronic journey into an unknown realm of seriously spectacular entertainment.
During each performance, the AudioBody duo let their habit of one-upping each other steer thrilling visuals, juggling, music, contortion and hilarity. They create and build wacky musical inventions including a 15-foot-wide drum set rigged with bungee cords, a button mashing robot, and electronic jumpsuits that create sound effects as well as play music.
AudioBody's multifaceted training, and one-of-kind performance has brought them all over the US and abroad. Some highlights include the Atlantis Resort in the Bahamas, Disney Cruise Lines, and even The White House in Washington DC three times! You may also have seen them on America's Got Talent, CBS Sunday Morning, Inside Edition, and David Letterman.
Website: AudioBody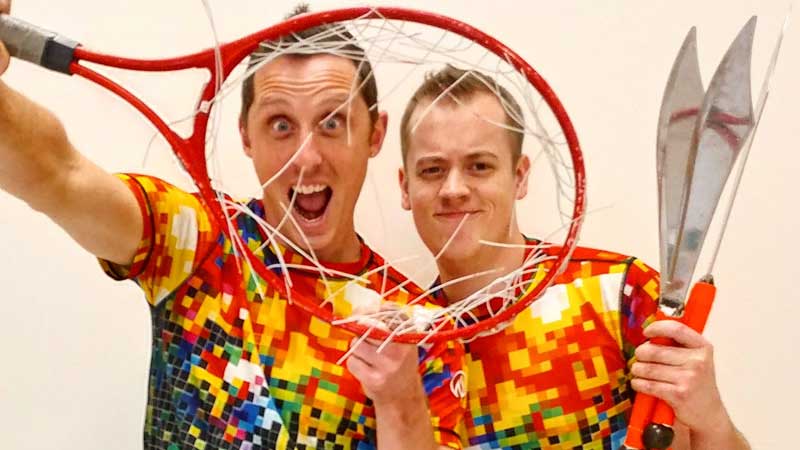 Off the Wall: Comedy Juggle!
Daily – 1pm & 4pm
World-renowned jugglers and comedians, Jason Tardy and Steve Corning have performed all across the US and beyond. Now they are combining their talents to create Off The Wall, a brand new variety show of ultimate proportions. Featuring fast paced juggling routines, off-the-cuff comedy, escape wizardry, dangerous props, and insane stunts, this show is non-stop entertainment for the entire family!
Website: Off the Wall: Comedy Juggle!