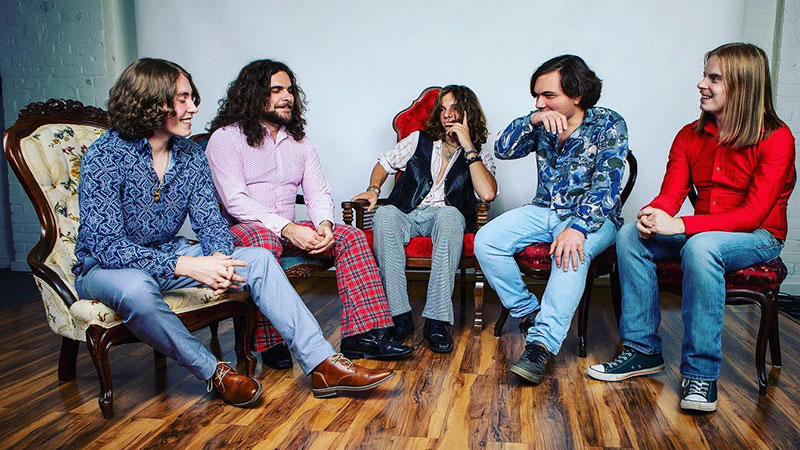 Rumboat Chili
Thursday – 5:30pm – 8:30pm
Rumboat Chili is an original, classic style, rock band based out of NH. Inspired by great musical acts of the past like Deep Purple, Allman Brothers, Led Zeppelin, and Foreigner, to name a few, the band takes pride in its classic roots. With hard-hitting riffage to soulful melodies, Rumboat Chili's original music is completely unique unto itself. Born from the ashes of other musical projects, the band's collection of material is a result of profound personal experiences, blossomed into love, laughter, and a new found brotherhood.
Members – Cameron Levesque (Lead Vocals/Guitar), Jacob LeMieux (Keyboards/Vocals), Adam LeMieux (Bass/Vocals), Christian Eagleston (Guitar/Vocals), and Dante McIntyre (Drums)
Morgan-Nelson
Friday – Sunday 6pm – 7:30pm
Solo artists Dan Morgan and Lynda Nelson combine their talents and perform together with notes from country, folk and bluegrass.  Joined by stand up Bass player Bill Camara, these artists have a passion for performing and are fueled by their love of music and family.  Come join the fun to hear original music as well as covers. It's sure to be a performance you won't soon forget!
Peter J. Mamos:
Master Hypnotist & Entertainer
Friday – Sunday 8pm
Imagine! A comedy stage hypnosis show, blending comedy, music and audience participation. Volunteers from the audience become the stars of the show as they embark on a tasteful, yet hilarious, journey into the imagination.
Website: PeteMamos.com
Jason Tardy:
Comedy and Juggling!
Daily – 11am, 2pm & 5pm
You may have seen juggling, but you haven't truly experienced it until you've seen the hilarious, explosive, inventive, high-energy juggling of Jason Tardy. His show is a combination of many years of relentless practice, and virtually no social life whatsoever. His hilarious show includes innovative choreographed juggling to music, fitting his body through a tennis racket, bowling ball juggling, balancing a ladder on his face, and even fire-eating and fire breathing!
"A Master of Physical Comedy!"
-Lewiston Sun-Journal
Jason's multifaceted training and over 26 years of experience in the performing arts has brought him all over the US and abroad. Some highlights include Disney Cruise Ships, the Atlantis Resort in the Bahamas, the Golden Phoenix Casino, and even The White House in Washington DC three times!
Website: Comedy and Juggling!