Charmingfare Farm's – Petting Zoo
Oxen | Cows | Llamas | Alpacas | Pigs | Goats | Sheep | Rabbits | Turkeys | Ducks | Chickens
Friday – Sunday 9am to 9pm, Monday 9am to 5pm
FREE ADMISSION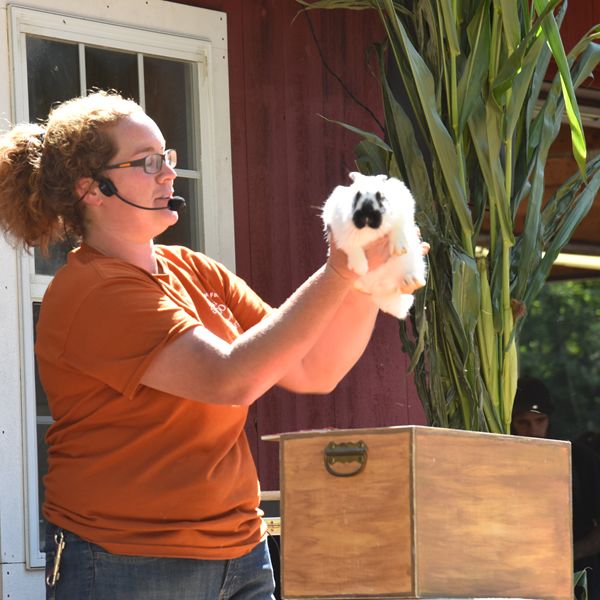 Animal Magic Show
It's an entertaining and educational family show featuring live animals from Charmingfare Farm in Candia, New Hampshire. See some amazing magic and learn interesting animal facts. Don't miss this show located on the stage at the Petting Zoo.
Daily – 12pm, 2pm & 5pm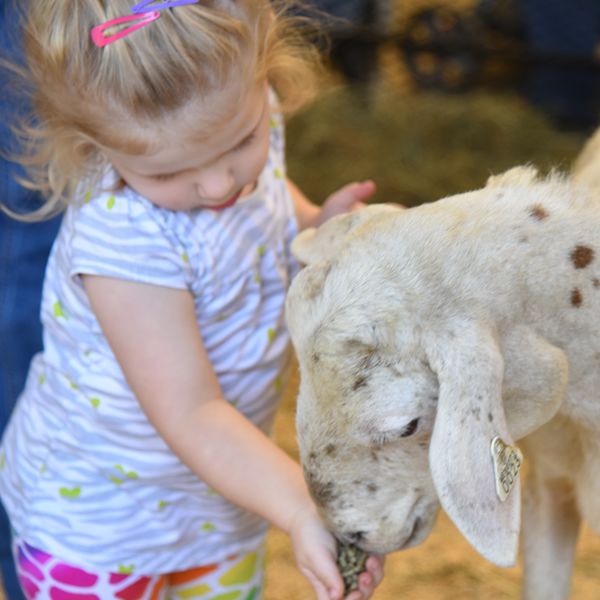 "A Hands-On" Educational Experience!
The petting zoo allows everyone to get up close with our adorable farm animals and their offspring. Miniature Olde English Babydoll Sheep, Nigerian Dwarf Goats, Katahdin Hair Sheep and Boer Goats welcome the opportunity for a "hands on" interaction experience.
Educational Tip
The Katahdin Sheep having hair can be confusing;  Tail down it is a sheep. Tail up it is a goat.
Print a coupon for Animal Feed
You Should Know…
Wash Your Hands!
Remember to wash your hands after visiting the animals.
Especially before drinking or eating any food
Parents should supervise children's hand washing
Keep young children's strollers, toys, pacifiers, and blankets outside animal interaction areas
(There is a hand-washing station located inside the barn. Public restrooms are located right across from the petting zoo by Green Gate entrance.)