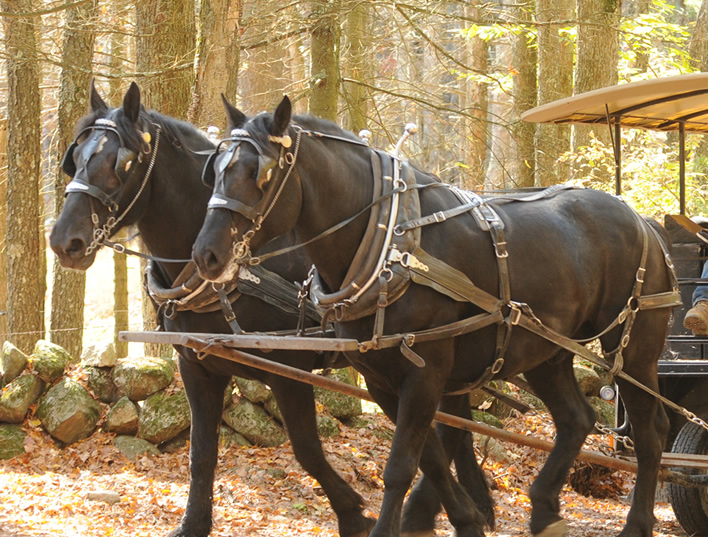 Open Daily 10am to 7pm
Come Learn About the World of Equines

Draft Horses
Come and see Charmingfare Farm's registered Percheron drafts horse this year. Izzy will be return to Hopkinton State Fair with her one month old foal "Ian" at her side. Flash & Lane team of big black geldings (who weigh approximately 2000 pounds each) will be on display, participating in the daily parade and even offering wagon rides in the horse show ring when time permits.
Saddle Horses
Two of Charmingfare's saddle horse horses will be on display through fair. "Tex" is a good example of a horse that is suited for English riding. "Rover" is a prime example of what a horse used for Western riding. Both English and Western saddles will be on display allowing folks the opportunity to compare.
Miniature Mules
Molly and Jenny spent this summer hauling sweet corn on a Amish farm. Watch for these two girls pulling the little wagon. Perhaps you may be lucky to catch a ride.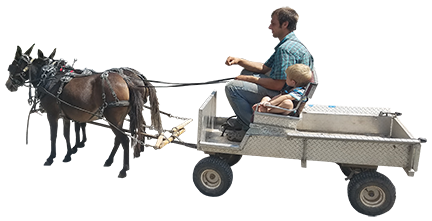 Miniature Horses
Penny with her tiny 2 week old little foal will be at the fair. You cannot believe how small this little girl is. You help is needed in picking out a special name for this filly. Please share your thoughts with a staff member of Charmingfare Farm.
Miniature Donkeys
Listen and you may hear the donkeys "braying" or "hee-hawing" at the Equine Experiences area. Donkey with their long ears and eye lashes make them so easy to fall in love with. Ask a Charmingfare Farm staff member what the donkey's job is at the farm. I think you will be surprised at what you find out.
Stick Horse Adventure Course
Here is event for the whole family to try. Climb aboard you favorite Stick Horse and navigate a fun obstacle course with your children.
Pony Rides
Every child's favorite ride at the fair.