Canyon Run
Daily – 1pm, 3pm & 5pm
Canyon Run is a Country/Folk/Americana showcase of singers, songwriters and musicians.  Let performers James Rago, Lynda Krieger, Bobby Vachon, and Ally Vachon entertain you. The show brings together a Nashville style songwriters in the  round format, where they share the stage as duo's, and as a group, playing both original, and cover material.  Let the harmonious sounds of the groups guitars, mandolin, harmonica and percussion take you away and remind you of all the good still in the world.
Website: Canyon Run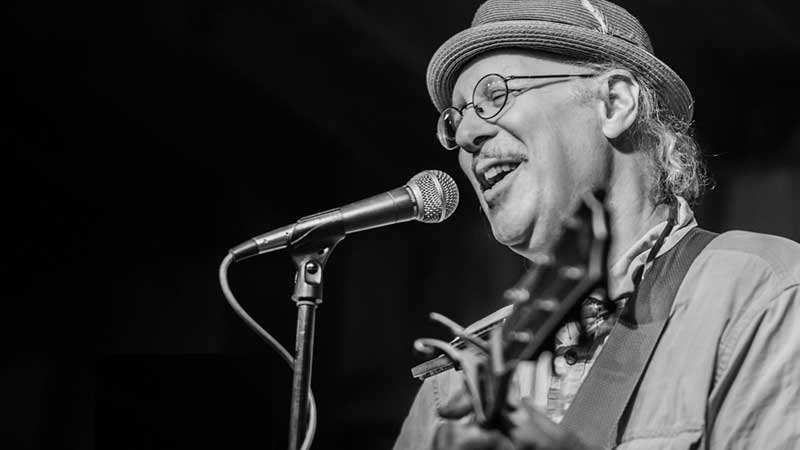 Paul Hubert
Daily – 2pm & 4pm
Paul Hubert's music is an extension of his spirit and his soul. He performs on guitar, harmonica, banjo and vocals. His guitar playing hits many bases with a thorough grounding in classical finger picking. His singing is heartfelt and true. Paul highlights exciting original tunes and unique covers, distilling a wide range of American musical forms from folk and blues to old-timey and pop into a truly personal, one-of-a-kind style.
Paul has been playing and writing music for most of his life and nothing makes him more happy than sharing his music with others. Many know him as the guitarist/singer for The Buskers, a Northeast roots music outfit. He performs as front man for the rock 'n roll band White Light and serves as music director/conductor for the Baker Valley Band, a central New Hampshire community wind ensemble.
Website: Paul Hubert
Rosemary's Baby Blues Band
Friday Night – 7pm to 9pm
Group of seasoned musicians doing lots of "other" things…came together to play Rockin R&B/Blues/Soul…and have FUN doing it!!
Website: Rosemary's Baby Blues Band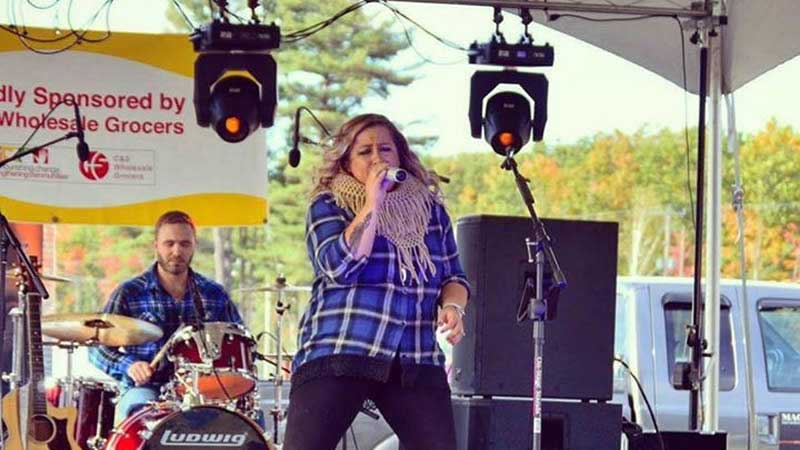 The April Cushman Band
Saturday Night – 7pm to 9pm
The April Cushman Band is a leading new country band, based out of Southern New Hampshire! Awarded the 2015 New Hampshire Country Music Association's Band of the Year in New and Traditional country music, as well as performing in Nashville.
Website: The April Cushman Band
Club Soda
Sunday Night – 7pm to 9pm
Club Soda has over 30 years' experience entertaining audiences of all kinds throughout New England. The "Best of Top 40" hits from the 50's to today plus a whole lot more. Club Soda Band plays the songs you love!
Website: Club Soda