Equine Stage is located inside the Equine Experiences Building.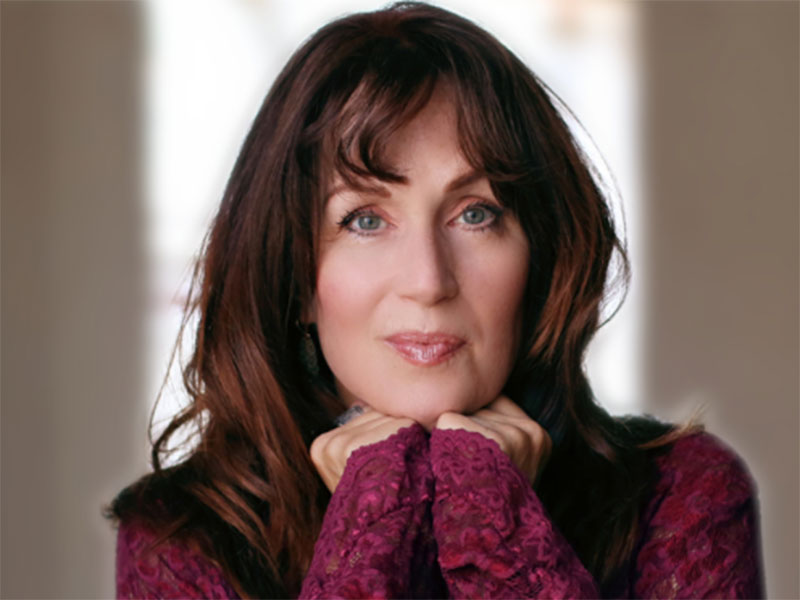 Kim Parent
Friday – Saturday, 11:00am to 1:00pm
​After spending a few years in the trenches learning the craft of songwriting in Nashville, Kim began recording as a background vocalist on many of today's well known country artists. Ronnie Dunn, Reba McEntire, Faith Hill, JoDee Messina, Phil Vasser, Kix Brooks, Sherrie Austin, Aaron Tippin, and Daryl Singletary are just a few of a long list of artists she has sung with. You have been hearing her voice for years on the radio, now you can put a name and face to the voice!
She then began touring as a background vocalist, first with Brooks and Dunn and subsequently with Christopher Cross. These tours would take her around the world over the course of a decade.
All the while she was continually making her own artist CD's, using her experience with these artists as inspiration, to help her craft the songs which spoke from her heart. Kim also had the great opportunity to sing at the Grand Ole Opry for 7 years as one of the 4 staff background vocalists on a bi weekly basis.
This extensive foray into the mysterious and wonderful world of music brings her to where you see her today, performing as a "solo artist" confident with her acoustic guitar, conveying heartfelt lyrics with a powerful yet understated vocal delivery.
Kim Parent is pleased to present her newest and 5th CD, appropriately titled "Back to Love" as she returns to what she originally loved to do as a young teenager, which was to sit in the great outdoors and play guitar, write songs, and sing.
Website: Kim Parent
Lynda Nelson
Friday – Saturday, 2:00pm to 4:00pm
Born and raised in New Hampshire, Lynda Nelson is a force to be reckoned with. Whether she is spending time writing, lost in the recording studio, or with her family, the love she has for all 3 comes to life through her music. Lynda's passion for music started very young and has guided her through life. She most recently shared her passion with the world by releasing her first CD, "Forever in a Song" in June 2019. This CD is the perfect balance between igniting a passion with catchy melodies and sharing her original music. With performances all around New England, Lynda's country/folk style melodies are sure to tug on your heart-strings in one beat and then make you laugh in the next.
For more information, check out Facebook @lyndanelsonmusic
Website: Lynda Nelson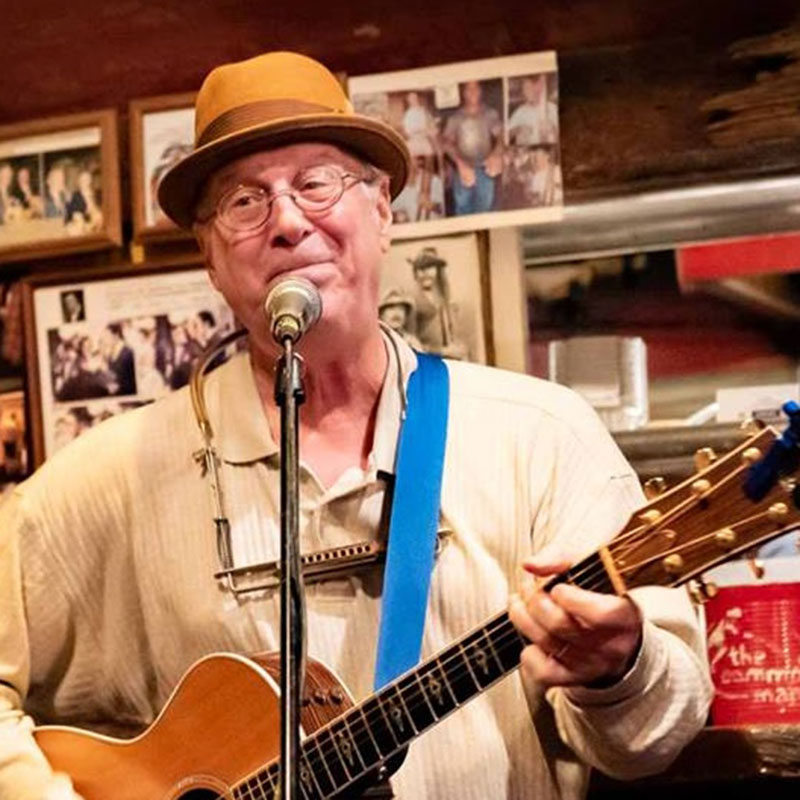 Paul Hubert
Sunday – Monday, 11:00am to 1:00pm
Singer/songwriter extraordinaire, Paul Hubert performs on guitar, banjo, vocals, and harmonica. His mix of retro/roots music strikes a balance between the old and the new, channeling great songs of the past and fusing the timelessness of the best folk music with the urgency of the blues.
Music is an extension of his spirit and his soul. His guitar playing hits many bases with a thorough grounding in finger and flatpicking styles. His singing is heartfelt and true. He highlights exciting original tunes and unique covers, distilling a wide range of American musical forms from folk and blues to old-timey and popular, into a truly personal, one-of-a-kind style.
Paul's solo shows focus on originality and his personal musical vision. His four solo albums: "Back to the Living Room", "High Tide Will Come", and "All Connected", and the brand new "Beaucoup" look forward and back at the same time. The lyrics are deep and the melodies soar.
Website: Paul Hubert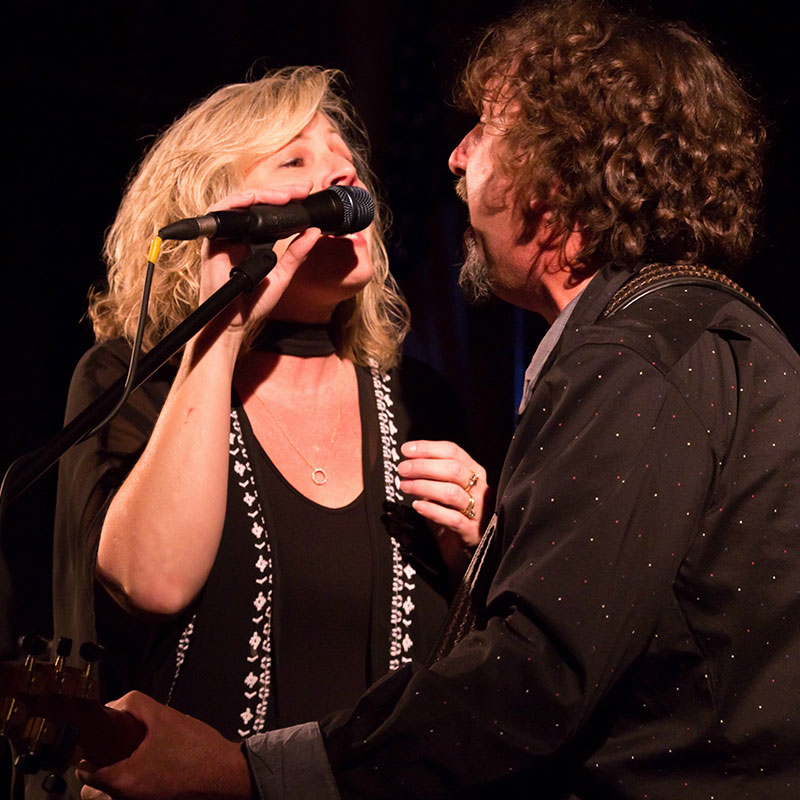 Bobby & Ally Vachon
Sunday, 2:00pm to 4:00pm
Bobby & Ally are a husband and wife musical duo. Bobby & Ally were married on July 21st 1984, and began songwriting and performing together in 1987. Their music combines their individual musical tastes of Rock, Country, and Folk. The pair are members of the popular Americana/Country Band Canyon Run. Their influences range from Johnny and June, Fleetwood Mac, Steve Earle, and Shawn Colvin. The duo have a connection when performing that can be felt amongst those who are listening. Their harmonies are tight, and perfected. Their original songs tell stories from the perspective that only 35 years together could. The duo's connection onstage will draw you in.